Mosquito Control in the Philadelphia Metro Area
Mosquitoes are not just a nuisance; they can pose a real threat to your comfort and well-being. In the Philadelphia Metro Area, these pesky insects can make outdoor activities less enjoyable and even transmit diseases. That's where Greenskeeper Professional Lawn Care Service, Inc comes in. Our mosquito control services are designed to provide you with a mosquito-free environment, so you can relax and enjoy your outdoor spaces without worry. Don't let these bothersome insects disrupt your outdoor lifestyle; trust Greenskeeper Professional Lawn Care Service, Inc for effective mosquito control in the Philadelphia Metro Area.
Trust Our Local Mosquito Experts
With over 41 years of experience, you can rest assured that your family and yard is in the best hands when it comes to mosquito control. We ensure our mosquito technicans receive ongoing treatment so they always know the most up-to-date and best treatment processes to keep your loved ones safe. Even better, all of our treatments are safe for your fur-family as well! 
Image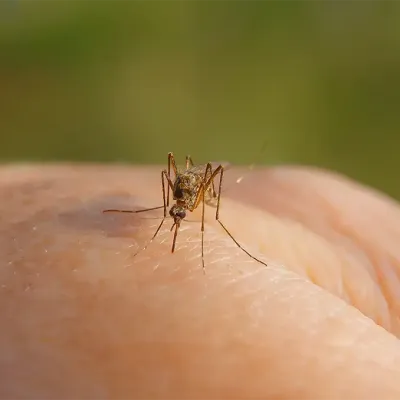 Our Service Offerings & Satisfaction Guarantee
Our mosquito control in the Philadelphia Metro area is included in our Bug Barrier insect control program. This means that your yard will be treated every 4-6 weeks, depending on the weather. The first treatment begins before Memorial Day, with the last treatment before Labor Day. 
As always, we offer a satisfaction guarantee, meaning that we will re-treat at no additional cost as needed.
Call today to have a mosquito-free yard!
Why Are Mosquitoes Dangerous?
Mosquitoes are one of the more annoying outdoor pests, yes, but they can also be life-threatening. While rare, mosquitoes can transmit diseases that could put you and your loved ones at risk.
Here are some of the risks mosquitoes pose:
Disease Transmission: Mosquitoes are vectors for several deadly diseases, including malaria, Zika virus, dengue fever, and West Nile virus. They can transmit these diseases when they bite infected individuals and then bite others.
Allergic Reactions: Mosquito bites can trigger allergic reactions in some people, leading to swelling, itching, and discomfort.
Secondary Infections: Scratching mosquito bites can break the skin and introduce bacteria, leading to potential secondary infections.
Given these risks, it's crucial to take mosquito control seriously to protect yourself and your loved ones from the potential health hazards associated with these tiny but formidable insects.
Image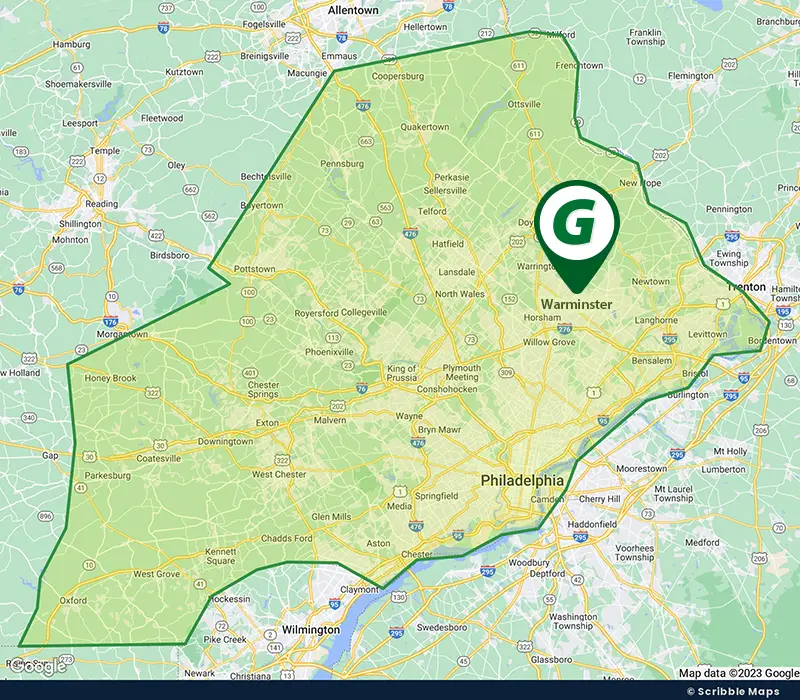 Areas We Service in the Philadelphia Metro Area
As a locally owned lawn care company, we're proud to service all counties that surround Philadelphia. Check out each page to find your city.