Commercial Lawn Care
What do customers see when they visit your property? Is your property green, well-kept, and inviting? Ensure your commercial property looks its best by turning to Greenskeeper Professional Lawn Care for complete commercial lawn care in Bucks County, PA. Our experienced, dedicated team can help ensure your lawn is healthy, lush, and welcoming. You can count on us for affordable, worry-free maintenance. 
Create a Customized Treatment Plan to Address Your Needs 
Invest in your property's appeal by allowing our technicians to provide a thorough evaluation and estimate for the work that needs to be completed to create an impressive lawn. We'll make recommendations on the best way to boost your property's appeal. This individualized treatment plan can help with:
Weed control
Crabgrass prevention
Fertilizer treatments 
Pest treatments 
We Work with Commercial Property Owners Across Bucks, Montgomery and Chester County, PA
Our team is here for you no matter the level or type of landscaping work you need. We provide commercial lawn care services in Bucks County, PA for several properties, including:
Retail and professional buildings
Office parks
Residential townhouse communities
Industrial properties
Neighborhood common grounds – and much more
Trust Us with Your Commercial Lawn Care—You Won't be Disappointed! 
We can help you if you are just starting your lawn from scratch or troubleshooting problem areas. Let us help ensure your property creates the impressive look your company deserves. 
Call Greenskeeper now to set up some time to talk about your commercial lawn care goals. Contact us at (215) 965-1070 or contact us using our online form and get a free no-obligation quote today. 
Image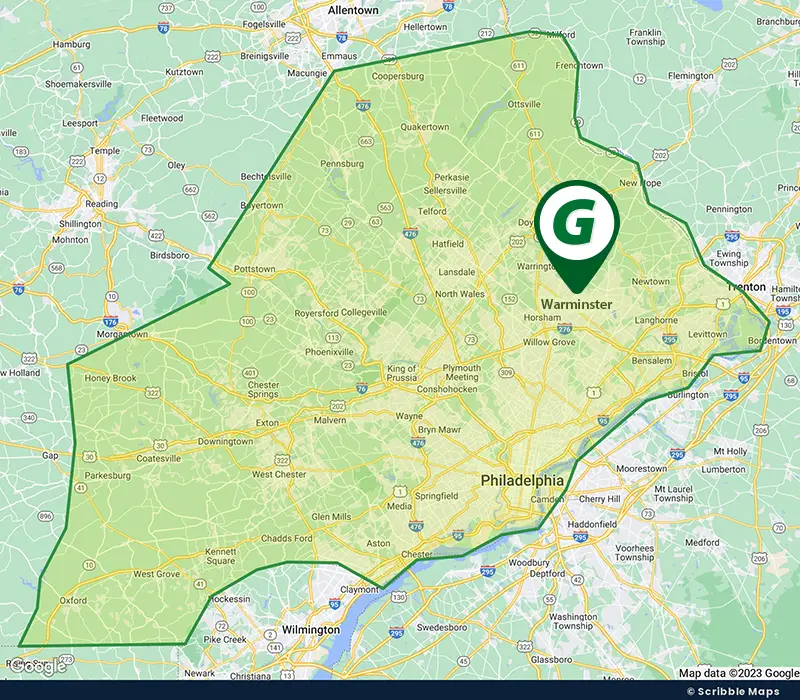 Areas We Service in the Philadelphia Metro Area
As a locally owned lawn care company, we're proud to service all counties that surround Philadelphia. Check out each page to find your city.