Professional vs DIY Lawn Fertilization Programs
Image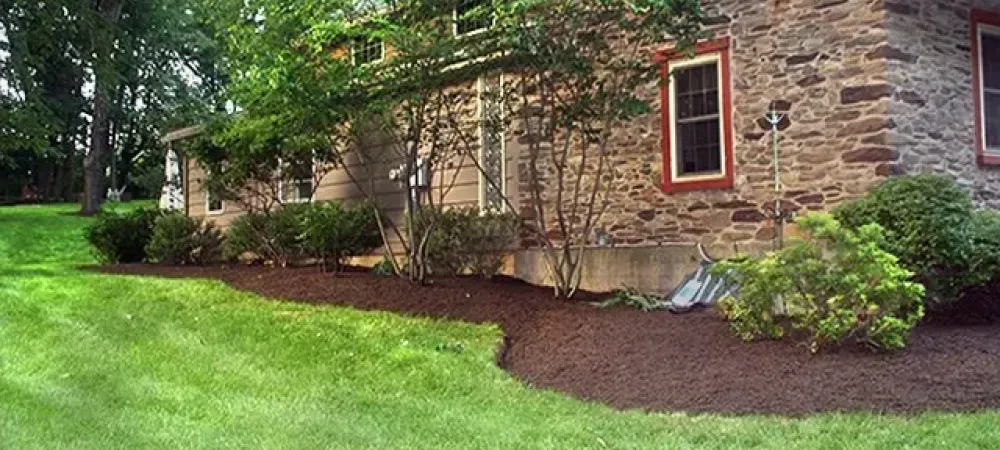 Just how green and healthy do you expect your grass to be this year? Are you looking forward to spending a few hours weeding, raking, and fertilizing it? This may be the year you consider making your move towards professional lawn fertilization.
Do-it-yourself lawn fertilization is an option, especially for those who have some experience and want to spend the time outdoors maintaining their grass. Yet, professional lawn fertilization may be the way to go for those who potentially want to save money and ensure their yard greens-up as they desire. 
Which Is Better? DIY Or Pro Service?
Both DIY and professional lawn fertilization can be a wise investment, depending on your specific needs, goals, and current conditions. Take a closer look at both options to determine which is a better fit for your specific needs.
DIY lawn care offers:
Fertilizer Choice: You can choose the type of fertilization products to use from various brands.
Lower Cost for Application: It costs less to purchase the product and apply it yourself, that's assuming you want to put the time into it and have the skill to know what to apply. 
Equipment: If you apply it yourself, you'll need to purchase an applicator if you do not have one. 
Application Consistency: Key to success with this process is applying it in a uniform manner and on a consistent basis. 
Professional lawn fertilization programs offer:
Professionally Selected Fertilizer: If you're not sure what type of fertilizer to apply, a professional will offer recommendations based on symptoms and goals, for example, treating crabgrass, dealing with pest applications, and choosing the proper fertilizer based on the time of the year.
Lower Cost for Product: In many cases, the actual cost of fertilizer may be lower because the professional can purchase in bulk at lower prices. You'll still have to pay for the application (this is all generally rolled into a single charge).
Timing Managed for You: A professional service will come out to treat your lawn as it needs it, based on the proper frequency for the lawn's goals. You don't have to manage the process at all. 
Less Time Working: Your time is valuable. It's important to consider the value of a lawn fertilization program in saving you time throughout the season so you can tackle other needs.
Products Are More Powerful: Some commercial products may be more effective or powerful, which is very important for complex problems. 
5 Benefits of Hiring a Trusted Lawn Care Service
Saves Time & Effort:  Lawn care is not only a year-round endeavor but one that changes with the seasons. We will customize a service program for your residential and/or commercial lawn that meets your needs and your budget. Our lawn care services save you time and effort with a beautiful outcome.
Reduce Lawn Maintenance Costs:  Buying lawn care equipment and frequent seasonal treatments can cost a tidy sum. Add to that the cost of maintaining your equipment and paying for remedies to cure a damaged or pest-infected lawn. 
Measurable Results:  You can be sure that your lawn is in good hands – we guarantee it! Results will be noticeable usually within one to two weeks. There are many variables to consider such as temperature and rainfall, but most lawns will start looking better right away. 
Improved Curb Appeal & Property Value:  A expertly maintained lawn gives you pride of ownership and instantly improves your home's curb appeal. Your investment in a professional lawn care service will have a positive impact on your property value.
Choose from a Variety of Services:  From our Deluxe or Economy packages to new lawn installation services, GREENSKEEPER's services can take care of all your yard care needs for the whole year. You can choose specific services as needed or opt for maintenance packages for more savings.
Hire Professional Lawn Care Services to Optimize the Results 
It's easier not to have to guess your lawn's needs, worry about a soil test, or have to choose between chemicals to add to your lawn. Spend your weekends doing what you love rather than trying to get the lawn fertilizer applicator to work. 
At GREENSKEEPER, we're here to help you minimize the workload and improve the outcome. Ask us about our lawn fertilizer solutions and how they can work to improve your property's look. Our service programs, including fertilizing, weed control, seeding, and core aeration, can beautify your lawn in no time. 
To know more about our lawn fertilization and management programs, call GREENSKEEPER at (215) 965-1070. You can also contact us using our online form and get a free no-obligation quote today.